Who is the Top Rated IT Managed Services Company in Fort Lauderdale?
IT Services for Your Fort Lauderdale Business
Keeping up with the massive speed, progress, and breakthrough potential of modern business here in the greater Fort Lauderdale area is almost impossible without a strong IT backbone and tech team to support it. From Autonation, Broward Health and Kaplan to tech companies like Citrix to Ultimate Software and Magic Leap, businesses and their employees love the concept of 'Working in the Cloud, Living in the Sun' that Fort Lauderdale embodies.
Even if your business is low-fi and your products have nothing to do with computers or data, massive decision-making opportunities and unique insights from an strategic IT planning will only enhance your success.
Why do so many Fort Lauderdale area businesses seem to struggle financially or slow down when their IT operations aren't working as expected? Dependency on older, outmoded tech and systems is part of it, and the lack of a solid IT support plan and IT services team to organize and implement your tech plan is probably the biggest culprit.
Who should you trust for IT in the Fort Lauderdale metro area? Read on to learn why Connections for Business is the best choice for supporting your tech needs.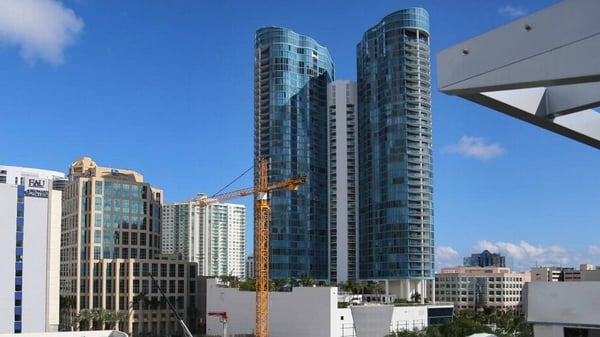 Do you have a new set of Cisco routers, HP servers, or a NAS that needs maintenance, repair, or even fresh installation? Our IT product support is best in class in the area.
Still trying to recover your data, repair or replaced damaged tech, or figure out what to do after the last hurricane? Better yet, do you need a plan for protecting your tech assets before the next hurricane hits the South Florida area?
We're ready to help, and we can do more than install, service and monitor a few machines and plug in a few cables. Imagine us as your 'virtual IT department', maintaining your systems, providing help desk and security, helping you map out a strategic tech plan and assisting your team in achieving tech goals to maximize the performance of your hardware and software.
Here are examples of
popular products
we support:
Google G Suite
Lenovo Computers & Laptops d
HP Servers
Cisco Switches
SonicWALL Security Appliances
Meraki WiFi
Apple Mac
VMware
Help Desk Support Services
How often do your users lock themselves out of their computers? Do you have a few team members who seem to run into issues with certain programs, computers, or the work network, only to find nothing wrong with the computer itself?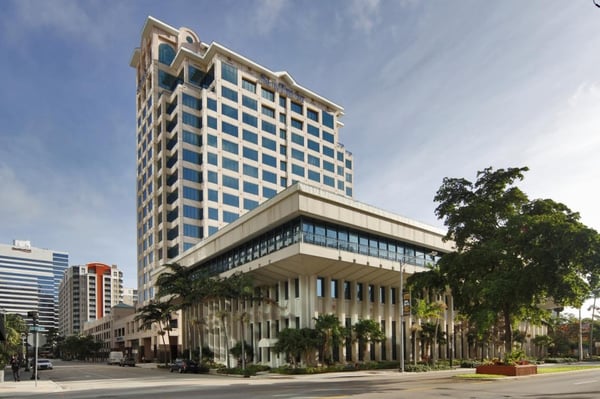 If your team often needs someone to call for assistance, we can help by providing your company with our help desk service. Connections for Business offers a team of fully-trained, experienced technicians who can handle every area of business IT services.
Are you using specialty software or a unique system that isn't part of the mass market? Work with us to train on and document the specifics of your IT system to grow as a tech partnership.
Choosing us as your help desk team is far more efficient for small and mid-sized businesses than beginning your own IT department. If your business has at least 10 computers to manage, that means hiring a few people to be ready around the clock to support your IT needs and being responsible for training new hires.
Instead, trust our experienced techs to work with your system while delivering industry best practices.
Field Services
Some issues can't be fixed with a help desk call. If a reset didn't work and someone needs to physically remove a cable, replace a card, or otherwise be on site, our field services team can help.
Our field services professionals are ready to respond across South Florida's Tri-County area, we have the expertise and flexible skills for both the unique challenges of the environment and the weather conditions that can impact productivity.
Our technicians aren't relegated to a few big cities. We service everything in the area from North Miami and Fort Lauderdale to Delray Beach north, and into West Palm Beach.
Whether you need an emergency repair or regularly scheduled maintenance of high risk IT equipment, we can help. Preventative maintenance is best, but when disaster strikes, be sure to call as soon as possible so we can respond with the best course of action.
Our partnership begins by meeting with your team and surveying your business IT assets. From there, we can begin building service plans and Standard Operating Procedures (SOPs) to make scheduled and emergency visits easier to manage.
So whether you're an established law firm in One River Plaza in downtown Fort Lauderdale or a growing tech powerhouse at the Innovation Hub at Broward College, Connections for Business IT managed services is here to help your Fort Lauderdale area business with it's IT managed services. Contact us today to begin a win-win IT tech partnership today.