Rob Leon is operations director at Connections for Business, where he builds and leads the engineering and network operations service teams.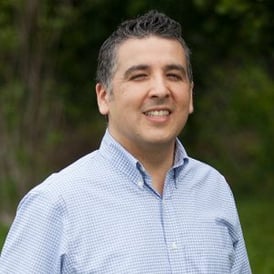 His expertise in building cost-effective, scalable, and innovative solutions is a big advantage in helping clients improve the technology in their business.
Before joining Connections for Business, he served as director of operations at FreedomVoice, a company he helped grow into a successful Internet phone company in San Diego, California. He managed the engineering group, and planned and implemented many of the technology products and innovations they delivered to market.
Throughout his 25-year career, Rob has played pivotal roles in Fortune 100 world-class teams like Motorola and Western Digital to Broadband ISPs and Telecommunications ventures like TierZero, China Motion Telecom and FreedomVoice.
Known for his effective hands-on leadership and collaborative approach, he brings together the best of enterprise computing and service provider markets. Rob holds a certificate degree from University of California, Irvine in Advanced Computer Engineering and Business Management degree from Saddleback College.
Rob currently resides in Hollywood with his wife, Maggie.