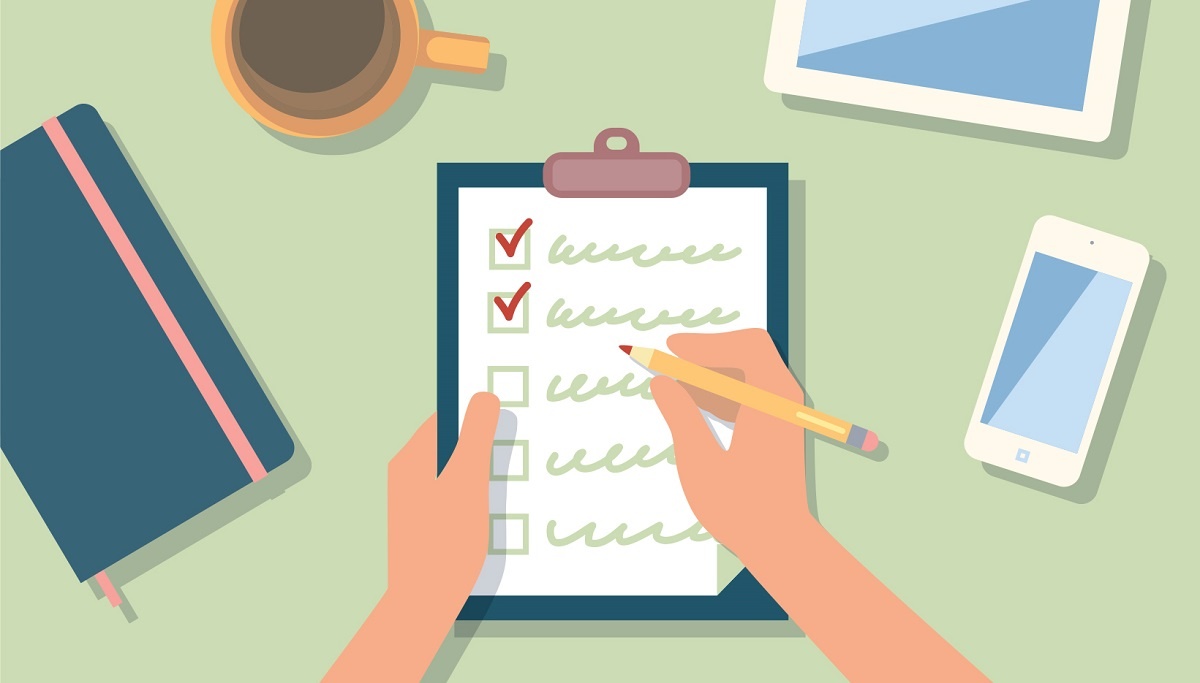 Moving to a new office can be a stressful event. Though commercial real estate vacancy rates in the South Florida commercial market have stayed around 3% - 4% consistently for 3 years now, office lease rates are at historic highs.
Besides finding a new location, there is negotiating a lease, and the move itself.
It's a lot of work.
Getting your tech moved properly from one spot to the next is just one more thing to manage.
Here are the 8 tech items to put on your 'Office Move Checklist'.
You do have a checklist don't you?
Internet
It's a good idea to check for available internet providers at any new location you consider (There are many more providers in Miami-Dade compared to Martin County for instance ). Depending on what type of internet connection you need, you may be looking at up to a 3 month waiting period for an internet connection in South Florida! So it's super important to check for availability as soon as possible. Internet providers can tell you over the phone if services are available at your new South Florida location. So put that call into your ISP as soon as you locate a location you like. Before you move contact your internet service provider and coordinate a move of services.
Phones
Making sure you've ordered phone service at your new location helps to make sure phones will be answered on your move-in date. Once again, checking availability at your new location is important depending on your carrier. Here's where a cloud based phone system comes in handy. If you have a cloud based phone system then this line item is tied to your internet service move. Just like like the internet service move, make sure to contact your phone service provider well in advance of moving to coordinate and plan your move.
Cabling
When moving to a new office in Miami-Dade, Broward or Palm Beach, you'll need to make sure that your awesome new office will have cable. No not the cable TV type of cable, although that could be a thing. We're talking about network cabling. Cabling so that you can connect your computers, phones, printers, and other devices to your network. You'll need to get a licensed cabling installer to provide a quote and estimated timeframe to install cabling in your office.
Access Controls
Most offices nowadays have some form of alarm system or access control. You know, that little keypad you enter a code in when you open and close your office? Safety is important and just like the other items discussed, access controls take some time to install. Providers like ADT will come to your office and provide you a quick quote on access controls for your doors and other entry points.
Wi-Fi
With technology always moving forward more and more clients are making the investment up front to properly place Wi-Fi access points in their office. I even have a few clients that are 100% wireless. Communicating this need to your cabling installer will help make sure they place network connections in the right spots to adequate Wi-Fi coverage. This will help make sure your have proper Wi-Fi coverage for cell phones, laptops, and other devices that may need Wi-Fi access.
Surveillance Cameras
As part of building a security footprint many businesses use surveillance camera systems. It may be just a few cameras located at the entrances to your office or you may have cameras located throughout your workspace. If you have a camera system or need a camera system planning beforehand is important. You're cabling installer can run the cables for the camera system and may even be able to mount them for you.
Printers
If you have a big printer/copier that you rent or lease it's good idea to coordinate with your vendor to make sure that your printers are moved to the new location safely. Throwing your Xerox or Ricoh copier into the back of someone's truck and hauling it over to your new office can result in bad things happening. Coordinate with your vendor to have the device moved properly. Likely your contract states your printer must be moved in a certain way.
Fax
Last but not least is your fax. Sure it's 2018 and faxes are pretty much a thing of the past. Even so, this is a very easily forgotten item that you'll need when you move. The easiest way to handle this item is to use an eFax service. With an eFax service in place, all you need to do is make sure the printer/scanner/fax device you move gets moved to the new location. If not, you'll need to coordinate moving the fax number when you plan your phone move.
So if you're planning a move or just want to know what it takes, these 8 items should be on your 'office moving checklist'.
Making sure that your internet, phones, cabling, access controls, Wi-Fi, surveillance cameras, printers, and fax all get setup at your new location will help make your office go a lot smoother for everyone.
Sure it's some work up front.
But a little planning on your part makes for a successful move. And if you want some help from an IT services company which has helped many South Florida companies like yours over the last 20 years, give us a buzz!
Happy moving.