Hackers Are Hiring Help Desks!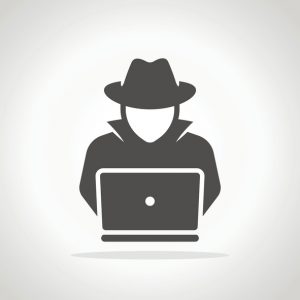 Ransomware has proven to be so profitable that hackers are forced to hire help desks, oh the the irony...
The master malware hackers-of-the-world have begun operating like professional businesses, and that includes the hiring of customer service help desk employees to help their "victims" to pay their ransom. It sounds absurd but it's true. According to a Google study, cyber-thieves have made well over $25 million in the past 2 years alone. It's really no wonder why these professional thieves are hiring help.
These attacks have crippled businesses, banks, healthcare, and government agencies. When a machine or network is infected, the malware will lockup access to a computer or file demanding payment in Bitcoin to set the victims computer free. It is said that the longer the victim waits to pay – the more the ransom price goes up. Most people don't even know what Bitcoin is, so when it's time to "pay the piper" in order to regain access to their machines or networks, you can imagine how difficult it is to figure out when you're in panic mode, stressing about your data, your business in general! And here's where customer service comes into play. The "thoughtful" thieves don't want you to stress out about getting them paid. They want to make your experience as smooth and stress-free as possible, so they've hired customer service representatives to help guide victims with the bitcoin payment process. In fact, the help desk reps are so nice, that for an additional fee, they'll even offer a guarantee that they won't hack your network again. That's customer service at its best! Just so we're clear, the part about "how great the hacker customer service reps are," that was a joke!
There is a better way of guaranteeing professional help desk services!
There's a better way of guaranteeing professional help desk services at a cost that won't cripple or steal money from your business. You don't have to pay a fortune to get great help desk support. You can hire a Managed IT Service Provider to help secure your business and your data! We offer the best service and affordability to all of our clients. Don't become a victim to hackers. Contact Connections for Business today and request a free Assessment of your IT Infrastructure. There is no obligation to select any of our services! We will audit your current data protection system in place including backup and restoration procedures, and maintenance schedule to see if there is anything jeopardizing your data's security. Depending on what we discover, we'll either give you a clean bill of health or we'll reveal gaps in your data backup that could prove to be harmful to your business. Click here if you would like to speak with one of our Specialists about a Free Network Audit!