Small Businesses turn to Comprehensive Security Technologies to protect against Cyber-Attacks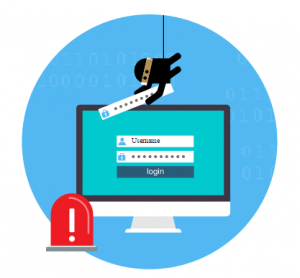 The other day, I was talking to a business owner of a local retail shop in Hollywood. We were talking about some of the recent cyber-attacks in the news. He asked for my opinion on the risks, what I had seen with my clients, and my perspective on some of the malicious cyber-attacks with LinkedIn, Target, Neiman-Marcus, JP Morgan, eBay, UPS, and even the White House.
"That would never happen to us," he said. "We're too small of a company. A hacker would go after a big company before coming to mine."
But the reality is small businesses are more of a target than big enterprise.
According to Cybersecurity firm Symantec, cyberthieves have been increasingly targeting small businesses over the last four years. In 2015 alone, nearly half of the global attacks logged were against small companies with fewer than 250 staff.
Small businesses like retail shops, travel companies, accounting firms, law firms, health studios, hotels, medical clinics, and doctors' offices, are the perfect target for these cyber criminals because they are most vulnerable with less resources and defenses.
So if you're company is opening emails, running a Facebook page, or even just accessing the Internet, YOU may be the next target.
What does this mean to you as a small or midsized business?
If it can happen to these large organizations with the proper protocols in place to detect a cyberattack, then the risk of a cyber-attack is even greater for the small and midsized business that lacks the systems in place to identify these threats. On average, it can take up to 256 days to identify a malicious attack and about 46 days to resolve it. With an average cost of $21,555 per day, your business could be looking at losing about $973,130 over the 46-day period. Ultimately, the impact could push you to bankruptcy.
Where should you start with the implementation of security technologies?
Comprehensive security technologies protect you from all angles. Software like Norton Antivirus, McAfee Security Center, and ESET Antivirus can help protect you from malware, phishing, spyware, and other common and emerging threats.
The next level of security to concentrate on is privileged users as they present the most risk. If hackers get their hands on these credentials, they can slither across your entire network and steal valuable private business, finance and customer information.
According to IT security vendor Balabet, that's why it's important to focus security efforts on privileged users, such as:
Detecting malicious outsiders trying to come in from the outside through compromised accounts.
Recognizing foul insiders abusing their standard credentials.
Visualizing "unknown unknown" security events, which remain invisible to current security solutions.
Preventing the penalties of a privileged user credential theft.
Let's face it. Every minute of service downtime can cost you thousands of dollars and put your reputation at serious risk. Don't underestimate the value of keeping your business safe from cyber-attacks. Take the first step by working with an IT Services provider who can help you solve these problems before disaster strikes.
Are you wondering if there are any holes in your security blanket?
Get a better idea of where the gaps are in your business by requesting our FREE CYBERSECUITY RISK ASSESSMENT today. We'd love to visit with you and assess your network. You can learn a bit about how we serve our clients and decide if you'd like to explore whether we'd be a good fit.