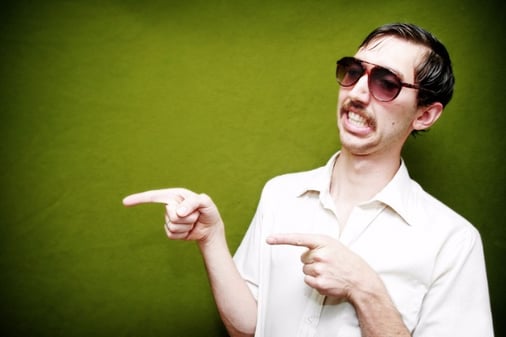 If I had a nickel for every time I heard someone say they had an IT "guy".... and these words were coming straight from the mouths of business owners and top level executives.
You have to remember, some companies, though small in size, can still earn millions of dollars annually. And because they're smaller businesses they think they can't afford the help of an entire department to run their network.
Instead they just "have a guy" handling their IT needs for them. This is what we in the industry call the "break-fix model." A business owner finds a boo-boo that needs "patching" up and they call their guy to come and fix it.
Their guy can rig a network together, he can set up servers, printers and might even be able to backup your data. Yet, somehow things still don't quite seem to work right.
There is a lot of break and then more fix.
If you have an IT guy, he's probably a one man show running his own business. He's probably not the most organized man and I'm guessing he doesn't have many processes in place.
That's risky. Not just a little risky, but a lot risky, especially if your "guy" makes things worse or goes missing when you need him most.
Have You Seen My IT Guy?
After Hurricane Irma, many businesses couldn't get back up and running because they couldn't get in touch with their "guy"! Too many people were in line ahead of them.
So what's the alternative?
How about hiring an entire IT department? It's actually quite affordable! The concept is Managed IT Services, and the companies that provide them are Managed Service Providers (MSP).
You get an entire team of people who are able to solve your problems, not one guy that has a long line of people waiting for him.
This team works for a fixed cost, think of it as a salary. They are focused on reducing the amount of things that break and need fixing. If they aren't, they'll go out of business!
See, the team provides depth of experience. This is huge, as it means they have experts in multiple areas. You don't get stuck while one guy learns on the job, hoping to get it right eventually.
Hiring an MSP changes your line to "I've got a team". Hiring a great MSP makes it "I've got an expert team"!