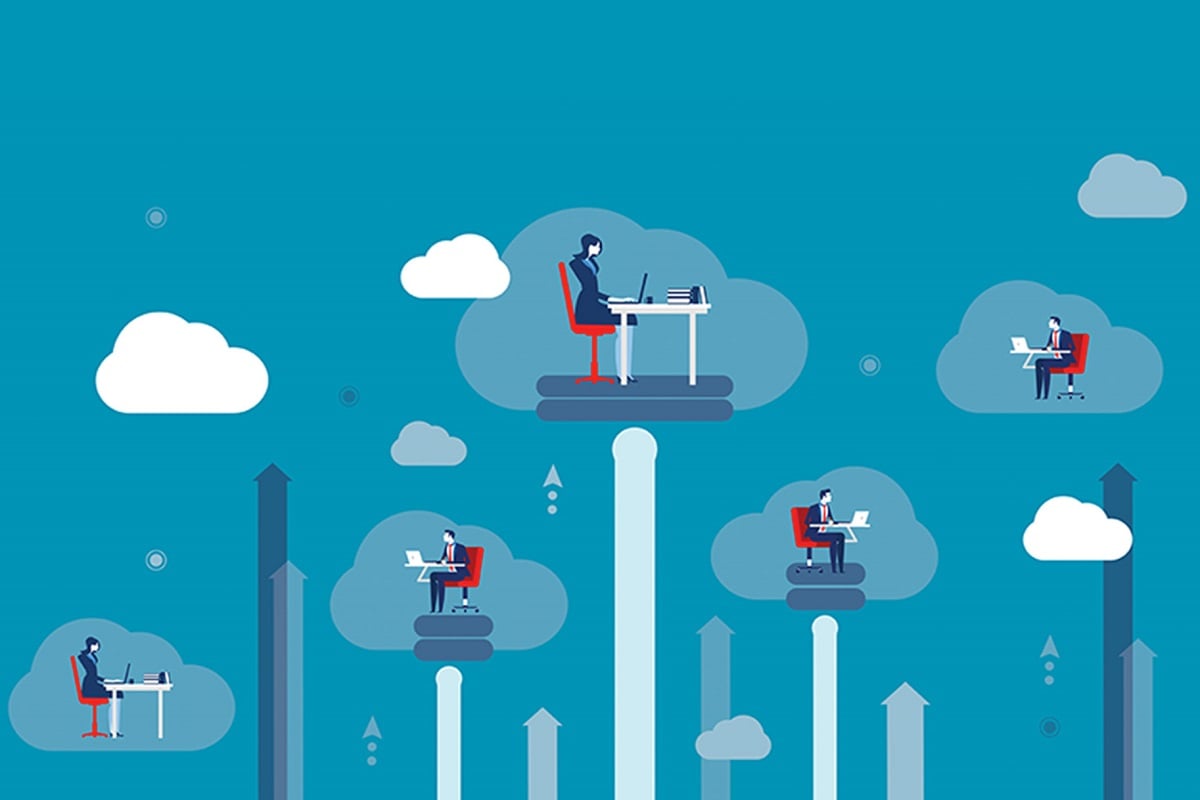 12 REASONS WHY CLOUD IS COOL
1—It's Always On, and Always Accessible
Work from where you want, whenever you want.
Pick a device and it connects to the cloud ( This used to not be the case ).
No messy VPN software needed.
The cloud is always on.
2—It Offers Flexible Pricing Plans
Cloud services offer flexible plans that fit your South Florida business.
You can pick from several plans to meet the needs of your employees and your business.
Pay for what you need, nothing more.
3—The Cloud Helps You With Compliance and Privacy
Whether your company is subject to compliance regulations or not, the cloud can help.
Compliance and privacy features are built-in to most cloud services.
With a little help and know-how from an IT services provider, your South Florida
company can align its communication and content to support any regulations.
The cloud helps your company be more secure.
4—You Can Collaborate Inside and Outside Your Organization
Collaboration can be a huge value-add to any small business, from construction to healthcare.
The ability to collaborate on communication and content allows your company to get things done.
Whether it's collaborating on a document with a client...
Or working on a worksheet with a coworker...
The cloud has got you covered.
5—It Makes You Look Good
Having access to your company's communication and content from anywhere, anytime, makes you look good.
Cloud apps and services give your South Florida small business a professional platform to compute on.
With a reliable, robust and secure platform enabling your business.
You are now empowered to be the best version of you.
6—You Get Built-In Safety and Security
Cloud apps and services are offered worldwide.
It protects and secures information for businesses all over the globe.
You can add layers of security like Multi-Factor Authentication, Data Loss Prevention and other intelligent services to help secure your communications and content.
7—It's User-Friendly
Cloud apps are designed to be user-friendly.
Cloud app support is always available from the right IT provider.
Things that used to be complex like sharing data or controlling access are now just part of the experience.
Whether your remote or in the office, you ( or your IT service provider ) have the ability to administrate, compute and do your work from any device.
8—Uptime Baby!
The major cloud apps and services run in data centers in Miami,
in Fort Lauderdale, in Boca Raton and across the USA and all over the globe,
These data centers are designed with redundant networks, power systems, servers, and continuous monitoring.
With these and other high availability safeguards, cloud apps and services can provide always on and always available computing.
9—No Updating or Patching Required
With a cloud app or services changes and improvements happen without fanfare or disruption.
Security updates, fixes and user improvements happen in the background.
Continuous improvement is the name of the game.
The benefit to you and your business is this.
The ability to run your business without interruption on software that's maintained and updated.
10—You Don't Have To Worry About Servers And Maintenance
Computing in the cloud makes the need for an onsite server is a thing of the past.
No need to have some IT guy patch your server and keep it up to date.
Ditch the server and make the cloud your core tech environment.
11—It'll Grow with Your Business
Most cloud apps and services are--pay as you go.
Need more users?
Just add them.
Need more services?
Just add them.
No CAPEX needed here.
For a predictable monthly subscription fee—you're in business.
Shrink or grow--It's easy to do with the cloud.
12—Software Licensing Is Built-In
Never buy software again.
For example…
With a Microsoft Office 365 subscription, you'll never need to purchase Microsoft Office again.
The subscription gives you the need licensing rights to keep your companies software legal and compliance.
To boot, you can even install Microsoft Office on more than one device you use.
Home computer, office computer. You're licensed.
So there you have it.
12 of the benefits of going all in on cloud.
Are you ready now?
Contact our IT managed services team in Fort Lauderdale, Hollywood to see how we can help your South Florida business leverage the cloud.