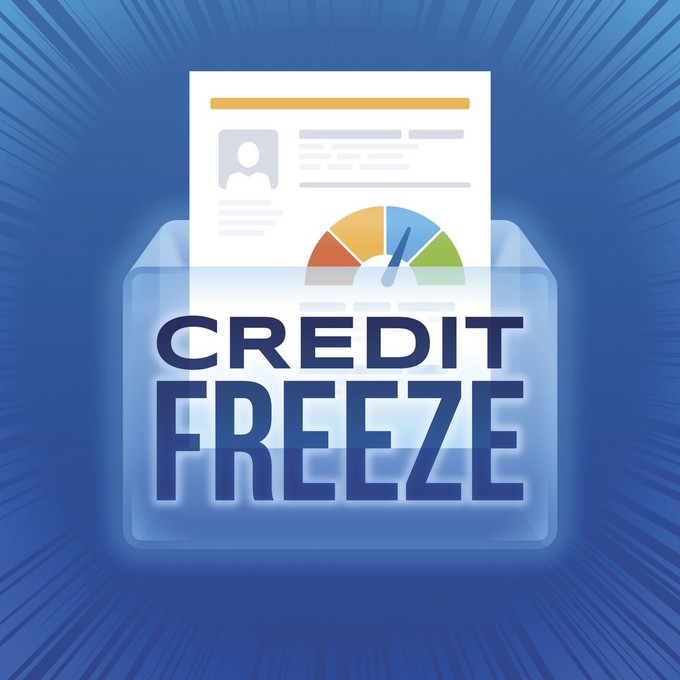 Want the best free solution to protect your credit? Thanks to a new federal law, soon you can get free credit freezes and year-long fraud alerts. Here's what to look forward to when the law takes effect on September 21, 2018:
Free Credit Freezes
What Is It? A credit freeze is a powerful way for consumers to reduce their risk of identity theft. When you institute a credit freeze, it restricts access to your credit report and prevents credit card issuers or other lenders from viewing your report. This can make it more difficult for identity thieves because most lenders won't open a new account without reviewing your credit reports first.


What's New? Currently, credit freezes may involve fees up to $30, based on state law. In Florida for instance, there are no fees for victims of identity theft or seniors. For everyone else, there is a

$10

fee to place, temporarily lift or remove a security freeze. Starting this fall, it will be free to freeze and unfreeze your credit file in Florida and throughout the country.
Free Child Credit Freezes
What Is It? A child credit freeze allows you to freeze a child's credit file until the child is old enough to use credit.


What's New? Currently some states, including Florida, allow you to freeze a child's credit file under certain conditions. Starting September 21st, no matter where you live, you'll be able to get a free credit freeze for children under age 16.
Year-Long Fraud Alerts
What Is It? A fraud alert will tell any business that runs your credit that they should check with you before opening a new account.


What's New? Currently, fraud alerts last 90 days. Starting this fall, an initial fraud alert will last for one year. It will still be free and identity theft victims can still get an extended fraud alert for seven years.
The new law has a long name – Economic Growth, Regulatory Relief, and Consumer Protection Act – but the outcome is simple. When the law takes effect this month, Equifax, Experian and TransUnion must each set up a webpage for requesting fraud alerts and credit freezes. The FTC will also post links to those webpages on IdentityTheft.gov.
Military Service Advantage
And if you're in the military, there's more. Within a year, credit reporting agencies must offer free electronic credit monitoring to all active duty military.
There are a lot more moving parts to properly protect your South Florida business. A significant area that we see businesses fail to properly protect is in their IT infrastructure and strategy. If you'd like to get a second opinion on the IT setup of your South Florida business, we'd be happy to have a meeting to discuss it with you, with no obligation on your part. If you'd like to get the peace of mind a second opinion can bring you, let us know.