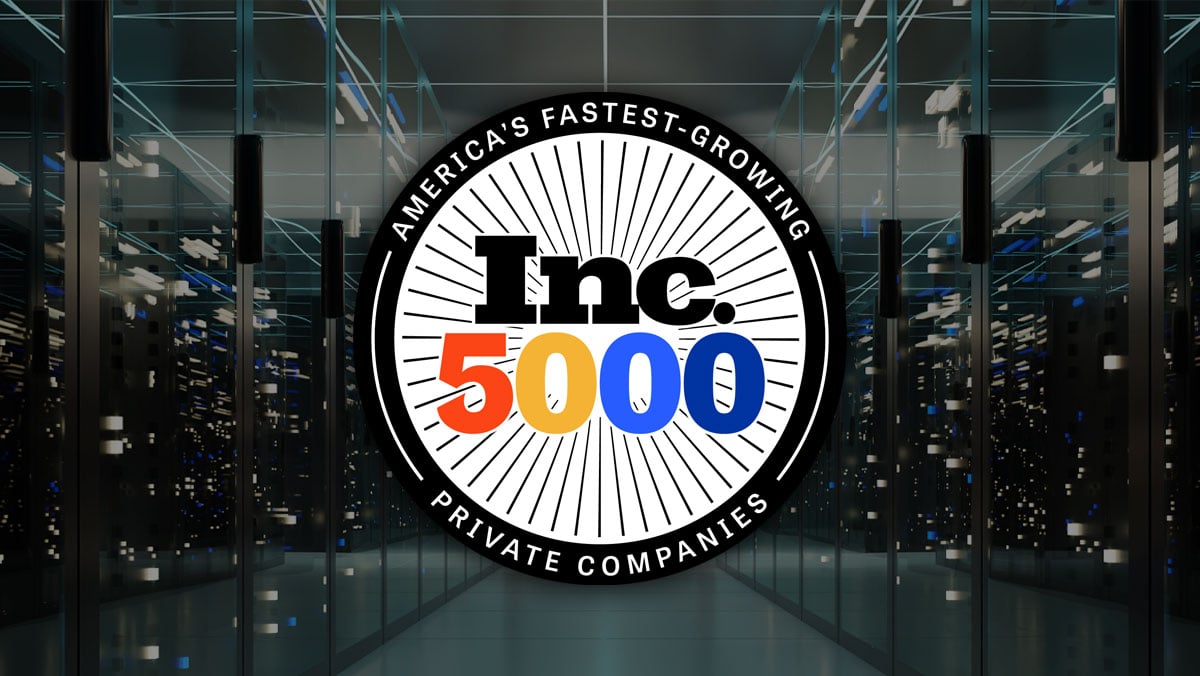 Connections for Business is excited to have earned a spot on the 2023 Inc. 5000 list of the fastest-growing private companies in the United States. This accomplishment not only signifies our company's growth but underscores what makes it possible – our dedication for over 45 years to helping businesses in South Florida and beyond build, plan, and operate optimal IT environments.
Fueling Growth Through Innovation
Companies must meet exacting standards to make the Inc. 5000 list. Take a look at the criteria:
Companies on the 2023 Inc. 5000 are ranked according to percentage revenue growth from 2019 to 2022. To qualify, companies must have been founded and generating revenue by March 31, 2019. They must be U.S.-based, privately held, for-profit, and independent – not subsidiaries or divisions of other companies – as of December 31, 2022. (Since then, some on the list may have gone public or been acquired.) The minimum revenue required for 2019 is $100,000; the minimum for 2022 is $2 million.
So, how did Connections for Business measure up?
Our overall Inc. 5000 list rank: #4220
In IT services: #332
In Florida: #380
In Broward County, our home base: #172
We've carved out a name as trailblazers in the Managed Services Provider (MSP) space. Our strategic approach to innovation, combined with a deep understanding of clients' needs across a range of industries, has fueled the company's success. By being attuned to emerging tech trends and potential risks, we've transformed challenges into opportunities for our clients.
Truly Comprehensive Managed IT Services
Through a holistic range of services encompassing IT consulting, cybersecurity, cloud solutions, and more, Connections for Business empowers organizations to optimize operations, security, and infrastructure.
Our ConnectCare® IT Service takes managed IT beyond the day-to-day to help you develop an integrated and proactive approach to meet your company's needs. From a strategic technology plan to a seasoned team with specialized knowledge, you get tailored support to help minimize security risks and interruptions, so you can focus on growth.
This complete suite of services has enabled us to not only meet but exceed the expectations of our clients. We pride ourselves on our accountability to deliver technology solutions that keep your business running smoothly.
The Connections Way
There's a reason we call the Connections for Business team IT superheroes. A cornerstone of our success lies in our unwavering commitment to Worry-Free IT™.
Here's what you can expect when you work with Connections for Business:
Person-to-person communication for every service request
A one-hour response time guarantee with a goal of 15 minutes
50% reduction in reactive support tickets within the first year
But as committed IT leaders, we don't stop at responsive, reliable IT solutions when issues arise. We've spent time defining the Connections Way, with 30 fundamental principles guiding our work and relationships with our clients, team, and vendors and suppliers.
A Win for the Entire Connections Family
Inclusion in the 2023 Inc. 5000 list is a big accomplishment. We're grateful for this acknowledgment of the company's focus on creating value, fostering growth, and making a lasting impact for our clients.
To our clients and team: We couldn't have gotten here without you. Thank you for holding us to the highest standards for true IT leadership!