Hurricane Season is Here... Who Cares, Really?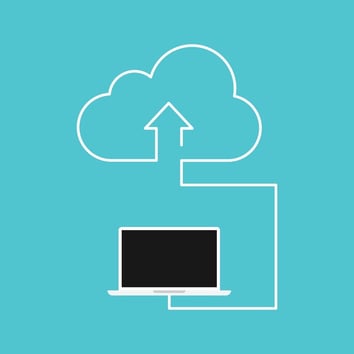 At the end of June, I was in the garage looking for 4th of July decorations (per my wife's instructions) and I couldn't help but notice the hurricane shutters in the corner. As a Florida native, I have seen the terrible destruction that hurricanes can bring homes and businesses. And predictably, the "disaster marketing" engine started up last month with questions like "Are you ready for hurricane season?"
Hurricanes are the "best" disaster to endure, because you get plenty of notice to secure your stuff and even evacuate. Not so with tornadoes or earthquakes. At least all the marketing slogans serve a purpose to get us thinking about preparing for a disaster, yet most of us are woefully prepared.
The most common disasters are human error, fire, flood and theft. None of these are announced in advance. The one way to mitigate these is to be always prepared. Meet with your C-levels to discuss how to deal with various scenarios, and get these discussions converted into written action plans. That's essentially what a disaster recovery plan is: the hard work of thinking of scenarios, discussing them and developing an action plan to mitigate them.
At the most basic level, at least make sure you've taken steps to ensure you have a valid, current offsite backup of your data (at home & work). I do several network assessments every month, and 9 out of 10 firms have a fault with their backup leaving them exposed to catastrophic loss, should a disaster strike. A FEMA report states 75% of business fail within three years of a disaster due to not having a business continuity plan.
You can blow those odds away by taking care of the basics. Schedule time with your team to discuss how to deal with a crisis, and get the results written down. Get your backups checked and make sure they are tested regularly. Call us if you'd like us to review what you are doing. There's no excuse to become a statistic!
(Now I really need to dump those old shutters -- no need now that we have hurricane windows...)