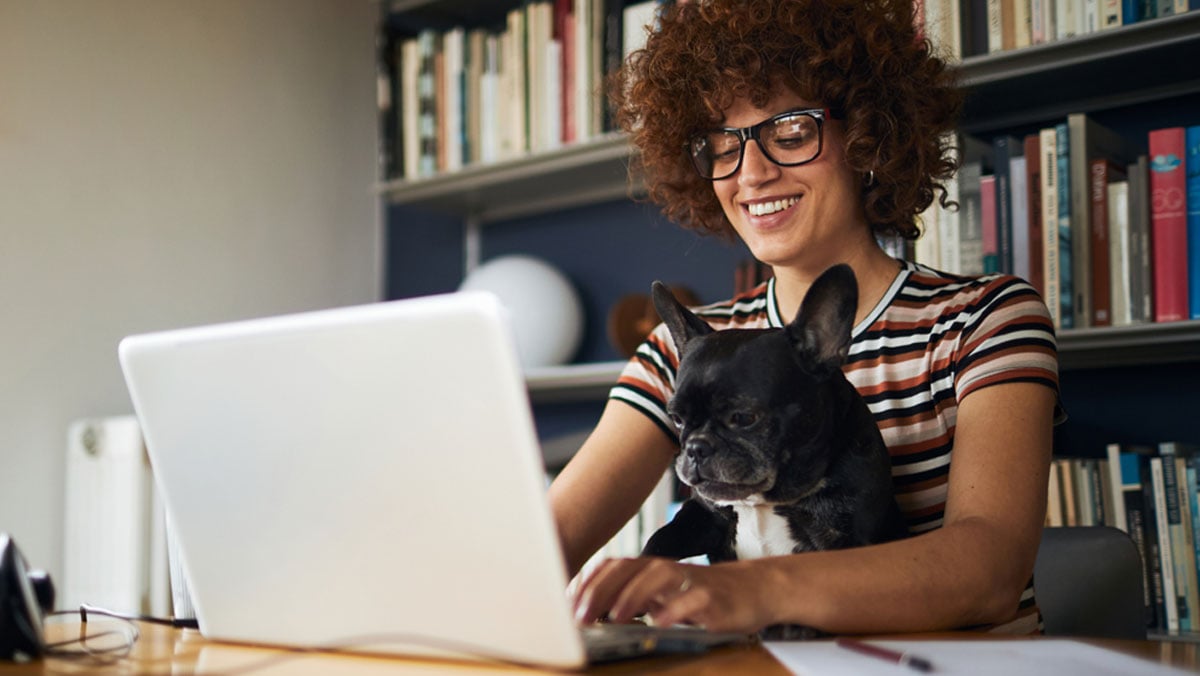 Information technology is moving faster than ever. With so many changes, it's important for business leaders to stay up to date on what's new with IT.
Let's look at three trends that could help your business.
1. Remote Work
Millions of people were thrust into working remotely during the COVID-19 pandemic, increasing the dependence on digital technology among businesses and workers alike.
Research shows that employees are happier and more productive working remotely because it can lower stress levels, provide more time with their families, and increase productivity.
Technology such as video conferencing software, collaboration platforms (e.g., Slack, Zoom, Microsoft Teams), cloud services, and task management tools keep people in touch while enabling them to hold meetings and finish projects anytime from anywhere. By leveraging modern technology, businesses can increase efficiency, boost profits, and save costs.
2. Cloud Computing
For businesses looking to enhance and digitally streamline their operations, cloud computing is the go-to option. The COVID-19 pandemic has influenced more businesses to embrace the cloud and eliminate:
Outdated legacy infrastructures that are becoming more ineffective, such as aged servers or potentially unstable firewall equipment
Hardware or software solutions that are no longer performing at their best
Types of Cloud Computing
Depending on the services your business needs, cloud computing can be deployed four ways:
Public cloud: The public cloud is more accessible to a wider range of users due to its ample storage and ability to manage multiple projects at once.


Private cloud: This cloud model offers more control over privacy and security concerns. Emails, some social media sites, and online sign-in frequently employ private clouds.


Hybrid cloud: A hybrid cloud combines a private cloud with a public cloud to enable data and programs to be exchanged between them. With this model, there's no need to rely on a single cloud provider, and there's more flexibility in terms of capabilities, security compliance, etc.


Multi-cloud: This approach is a specific type of hybrid cloud where a company uses services from various public cloud providers.
With today's cloud technology, organizations are able to scale and react quickly, promote business agility, accelerate innovation, modernize processes, and reduce expenses.
3. Cybersecurity
Cybersecurity hasn't gone out of style and probably never will. Every day, new varieties of cyberthreats are found.
IT security software, antivirus software, and other cybersecurity defenses are critical to prevent malicious activity from accessing your data. Because risks will always be present as long as the internet is used, the cybersecurity sector will prosper.
But leaders who recognize opportunities that go beyond preventing data breaches can fully appreciate the benefits that cybersecurity can bring to a business.
Benefits of Investing in Cybersecurity
For business leaders, cybersecurity involves defending against malicious attacks that can be expensive to their company or customers, resulting in tarnished reputations that could affect revenue. Here are some common advantages of cybersecurity:
Protection from internal/external threats
Improved productivity
Regulation compliance
Strong brand reputation and trust
Cost savings
Human error contributes to 95% of cybersecurity breaches, according to the 2022 Global Risks Report. You can prevent many cyberattacks by training employees on how to choose strong passwords, use email responsibly, avoid suspicious links, and spot common cybercrimes like phishing attacks.
It's more important than ever to uncover weaknesses in your IT security. Use these three questions to help determine where your company stands.
Transform Your Business Today
With the emergence of new technologies and the abundance of data still being produced, organizations should assess their internal goals and carefully link them to the proper digital solutions that will support long-term success.
Looking for input on which IT areas should be your emphasis going forward and are likely to yield the highest rewards? We're here to help – get in touch with our experts.