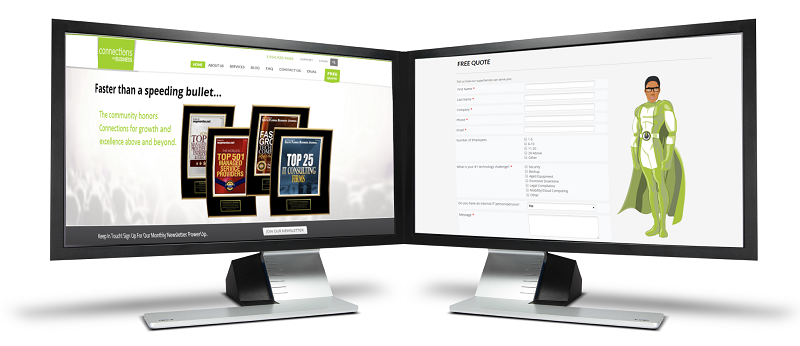 Business owners may not yet be aware that having a dual monitor configuration for staff can improve business productivity by up to 45%, making basic business tasks more efficient.
Have you thought of spending a couple-hundred dollars on an extra monitor — but you're not sure if it's worth the investment?

Or maybe you'd like to convince your boss to get you a big monitor that you could connect to your laptop.
Several studies have been conducted to show how a second monitor can increase your productivity:.
The studies were conducted by the following organizations:
Jon Peddie Research — as reported by The New York Times.
The University of Utah — commissioned by NEC (this study is offline as of 2019, but here's a whitepaper from Dell that notes much of the same research)
Conclusion
It's hard to quantify all of the benefits of using an extra monitor.
But these studies demonstrated that using only a single display — especially if it's a small laptop display — can really be an anchor that drags on your productivity. Using an extra monitor can help you to more quickly and easily do your daily computing tasks.
Beyond this empirical data, the anecdotal benefits of using an extra monitor are legion on the internet.
Finally, people enjoy having an extra monitor: And happy employees are productive employees.
Do you think an extra monitor could benefit the work you do?
Or if you already have one, what impact does it have on you? Contact us to learn more how you can optimize your environment with our assistance. Call us today at (954) 920-9604!