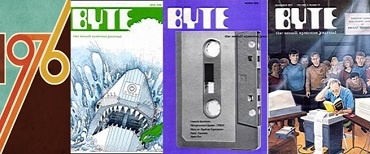 Since the '70s, the IT industry has come a long way. When Byte Magazine was featuring cover stories on the cassette tape – Bill Bennett had an idea.
After having the privilege of receiving mentorship from two key business leaders in corporate roles, he went on to start his own business ventures. These ventures eventually led him to his true passion – technology. Things were happening in the world of computers, and Bill decided that it would be an excellent business model to help other business owners manage their technology.
Bill started Connections on the fundamental premise that a quality company were made of three things: good relationships, good people, and a sound understanding. The doorway to serving clients was offering solutions to problems with a team approach. In addition, with spirituality as an anchor, the company would be able to navigate through the rigors and challenges of operating a business.
Since 1976, the company has endured through all economic climates, sustaining a culture of excellence made up of four human qualities: humility, discernment, wisdom and discretion. To the extent that Connections has grown, these qualities have been embraced by the people that make up the company.
2016 is not far away – and will mark the 40th anniversary of Connections for Business. It will be a time to reflect on the journey of a dedicated group of entrepreneurs, from Bill to his son David, to all the great people that make up the company. Looking back now, it's easy to say "We've come a long way, baby!"