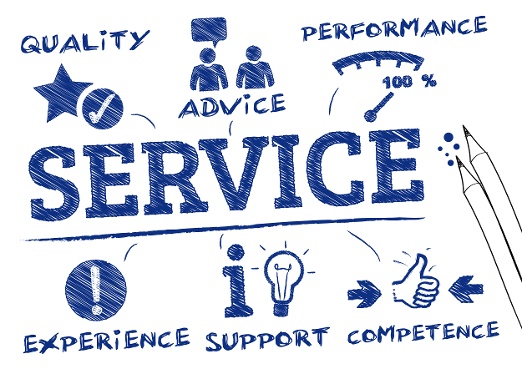 There are 4 main types of IT Service Providers that support small and medium sized businesses in South Florida. When looking for a new company to help you with your IT it's helpful to know what types of providers are out there and how they're organized.
Trunk Slammers
The first group are the independent's or what are referred to in the industry as Trunk Slammers. These are typically the guys you find on Craigslist or the local paper. Generally this type of service provider provides support with desktop computers and laptops.They can perform simple tasks around your office. While they may say they know more and are capable of more - the nature of how Trunk Slammers get business and their service delivery model limits them to simple solutions. Service calls generally cost somewhere between $60-$80 an hour.
Big Boys
The second group is what we shall refer to as the Big Boys (like Best Buy and the Apple Store). Under this category you have large corporations who are trying to focus on and/or service small businesses. While these companies may have aspirations to service small businesses they are too large and are organized in such a way that it's just not a good fit for small businesses wanting someone who is attentive to all of their needs. This doesn't mean they're not a fit. Their transactional service delivery model is great for swapping out a failed hard drive in a Macbook, but it lacks the intimacy with your company that defines a trusted partner.
Mid Market Providers
The third type is what is known as a Mid Market Provider or IT Professional Services firm. These companies typically have a lot of very skilled, smart techs that focus on specific products or services. Most of these companies are focused on selling some form of application, hardware or service into larger companies with 200 to 1000 users. In certain cases the minimum budget price to engage one of these companies would start around $150,000. Typically these companies complement an existing IT department that doesn't have the specialization to be able to implement a complex product.
Managed Service Provider (MSP)
The next type of provider is what is known as a Managed Service Provider or MSP for short. These companies typically range anywhere from 10 to 30 employees with some larger outliers. They attempt to provide an all inclusive service to their clients. The promise of these types of providers is that they want to be a fully outsourced IT department. This typically means that they focus on the 3 key areas. Help Desk, Network Operations (i.e. backups, security, and remote monitoring), field services. Some are better than others, so if you find a good MSP, stick with them. Note there are a lot of "wanna be" MSPs... they make the same promises but fall short on delivery. Many of these "wanna be" providers actually outsource their core services (i.e. Help Desk or Network Operations). That makes them more of a sales rep rather then a service provider.
So there you have it. Although each company has their own unique needs, one of the biggest challenges for any of these types of service providers to implement is IT leadership. Mostly because it's a difficult thing to provide as a service.
While it is simple to recommend things like warranty replacements, standard upgrades and things to keep the lights on - developing a comprehensive roadmap is not typically within the expertise of any of these types of providers.
Most companies in the tech services space focus on providing technical solutions, and not business solutions, therefore finding a truly integrated IT partner can be a bit of a challenge. But it can be done.
Great IT companies are out there when you know what what you need and what to look for. Learn more by reading about the 7 signs it's time to Outsource your IT needs!