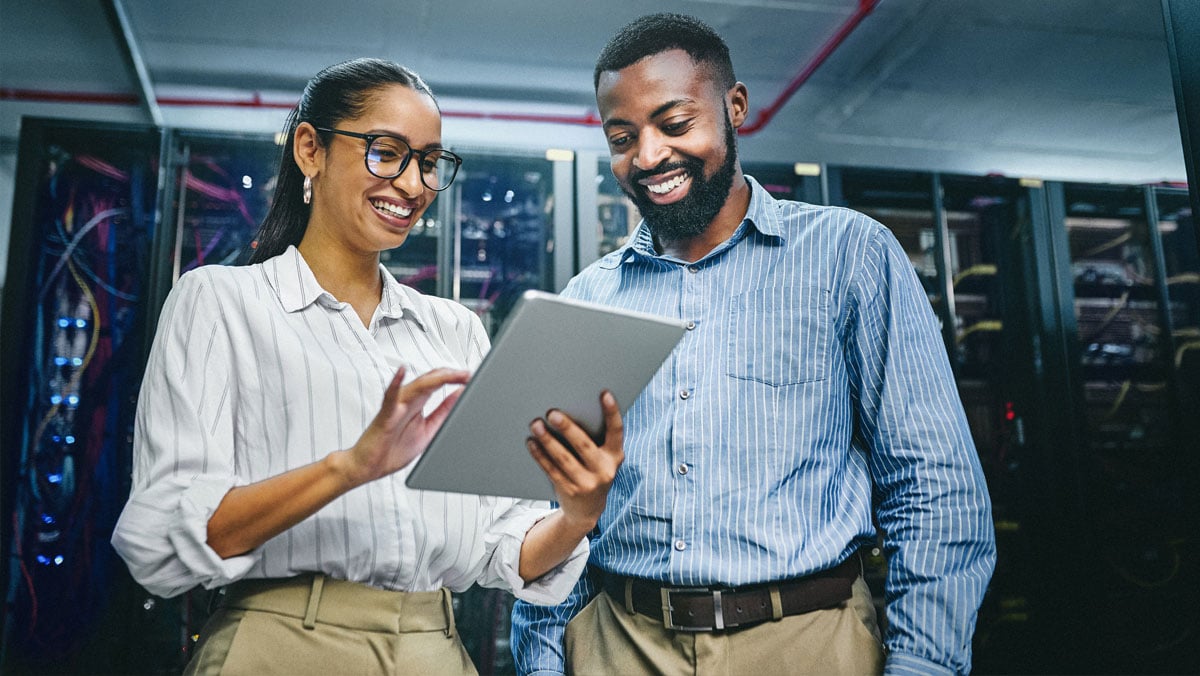 Businesses may find it difficult to keep up with rapidly changing technology and IT requirements. Outsourcing them to a managed service provider (MSP) is a great way to reclaim the necessary focus to run your business successfully.
MSPs can vary significantly, and there are several options to choose from. Selecting an ideal IT partner requires doing your homework. Here are five crucial elements to consider.
1. Proactive, Tech-Based Approach
The traditional MSP approaches IT reactively, finding the quickest fix without addressing the issue. As a result, the same problems continue to surface, like a frustrating game of "Whack-a-Mole." Find out if the service provider adopts a break-fix philosophy or a proactive one that prioritizes preventing problems.
Is there more to their services than just device management and monitoring? Advanced analytics can, for example, support incident prevention by analyzing failure patterns across platforms and processes. Look for technologies that offer advanced alarm mechanisms, automated workload categorization and prioritization, and automated incident escalation and remediation.
2. Technology Vendor Management
To access necessary products and services, you collaborate with many vendors. This includes hardware suppliers for your workstations and servers as well as software producers for all your productivity suite requirements. Reaching out to each vendor individually can be time-consuming. MSPs provide vendor management services to establish a single point of contact, so you can focus more on running your company.
With in-depth expertise about cybersecurity and technology, MSPs help your company identify requirements and preferences in a technology provider and then find qualified applicants. Plus, because MSPs already have established relationships with many of the top vendors, they can often secure better prices on products and services than your company could acquire on its own.
3. Cultural Fit
MSPs are not one-size-fits-all. They must handle your company's ongoing technology requirements, but they also need to fit into your company's culture and support your corporate objectives. A good MSP is a business partner, and to build the best partnership, you should make sure their organizational structure and culture meshes with your own.
When speaking with people at the MSP, do you get a positive vibe or a nagging feeling that something isn't quite right? How smart are they? Are they respectful? Asking yourself questions like these will help you better understand the MSP's strengths and limitations so that you can make an informed decision.
4. Process-Driven
Have you ever gone back to a restaurant for a dish that you had enjoyed only to find that the presentation, flavor, and texture were entirely different? It shouldn't matter who's in the kitchen that day. Every time a customer visits a restaurant, processes in the kitchen should ensure consistent, high-quality food. MSPs are no exception.
A good MSP has a process for offering managed services that produce world-class results. People adhere to procedures that are continuously established, clarified, and improved. When researching a potential MSP, make sure you understand their processes and how effectively they're documented and upheld.
5. IT Leadership
Hiring an MSP offers several benefits, including having a strategic IT partner that takes the time to learn your company's needs, objectives, and strategy. An MSP features experts with backgrounds in everything from project management to systems engineering, network engineering to security, and servicing to installation. You can choose from a variety of skills to acquire the best answer for a problem.
Having an MSP as a business partner can benefit not only your current operations but also your business strategy and future road-mapping capabilities. An MSP that provides IT leadership is your partner in identifying ways to increase productivity. Here are some of the specific benefits you can expect:
Less downtime
Better-performing and longer-lasting equipment
Cost predictability and planning
Fewer support tickets
A consistent support experience
Safer data
Guidance from IT experts
Get the IT Support You Deserve
You can avoid many of the pitfalls associated with low-quality MSPs (like a slow-responding help desk) by doing the upfront work to make sure that their people, processes, technology, and platforms correspond with your goals and company culture.
Your business' operational steadiness, effectiveness, and productivity will all improve with a strong MSP. Having a team fully staffed and devoted to managing your IT will allow you to concentrate on growth and innovation.