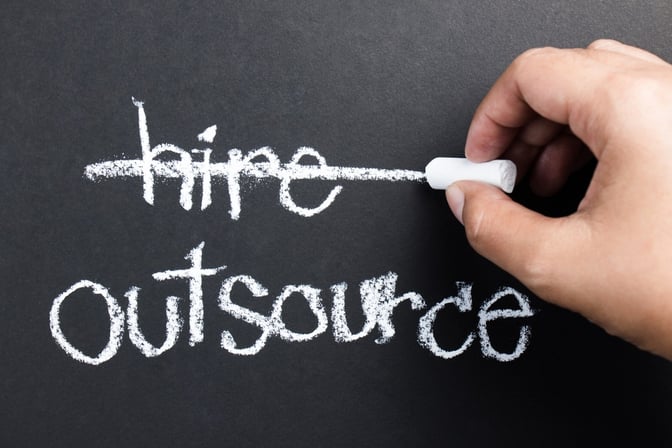 Outsourcing is an ever-growing industry and is a familiar concept to many South Florida businesses. Over 281 billion dollars were spent on IT outsourcing in 2015 alone according to Statista. As more and more cost and quality conscious businesses in our area and around the globe are turning to outsource their non-core business processes, outsourcing has revolutionized the way business is done in almost all sectors.
But What Exactly Does it Mean to Outsource?
Outsourcing is defined as a means of obtaining goods or services from an outside third party supplier, as opposed to an internal source. Small and medium sized companies in South Florida outsource important functions, (often because they have no other choice), whereas some larger companies might choose to outsource in an effort to cut costs. Although outsourcing saves money, it isn't the only reason why businesses choose it. In short, "wise" outsourcing can provide a number of long-term benefits for companies of all sizes.
What Are The Benefits of Outsourcing?
If managed properly, outsourcing your IT to a company like Connections.com in Hollywood will help to improve the overall efficiency in the workplace. With the right business to help fill the role externally, you can expect to see benefits in the following areas of your business.
Cost Advantages: If done right, outsourcing should allow you to control and reduce your costs. Example: a growing business of 40 employees in Davie decides to outsource their IT needs to a Managed Service Provider (an MSP) instead of hiring a few IT guys internally. In doing so, they've saved thousands of dollars on equipment, hundreds of hours spent on training, and the list goes on...
Increased Efficiency: Outsourcing can free you and your employees up from the tasks that require the most time, and lets you do the other tasks that are somewhat more important. Additionally, in the process of combining all of these benefits, you've just become more efficient.
Allows Focus on Core Business: Your organization may specialize in healthcare, law, engineering, accounting, or construction. These are considered your core competencies, while the role you are looking to outsource is not. Every company has limits to its resources. By allowing a qualified third party to take care of your "needs", you will be freeing up those resources to concentrate on the areas that help to make you successful and grow.
Allows Focus on New Projects: With more menial tasks outsourced to individuals or specialty companies, your team will have more time to devote to the important tasks and projects that are underway in-house
In the right context and when carried-out sensibly, IT outsourcing is without a doubt one of the best ways for South Florida business owners from Fort Lauderdale to West Palm Beach to improve efficiencies and boost their company's bottom line.