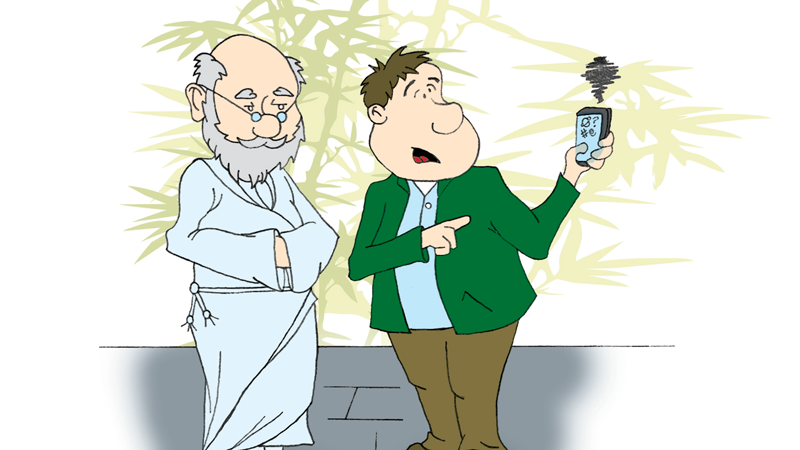 On a fine spring day, the Master and the User were strolling through a garden when the User received a text message. The User said to the Master, "I really don't understand your apprentice, Jack. Here, look at this message," he said, handing him the phone. It read: IDK USB O PS/2 1 BA INN O 2 JLMK CUL8R THX J.
"All I asked him was, 'Do you know where I can get a new mouse?'" exhaled the User.
"And last week, I asked him how hard it would be to change my password, and he said something like, 'It depends on whether the AD's GPO in MMC is linked to Kerberos authentication using asymmetric or public-key cryptography with complexity and expiration requirements while…' and he stopped short and snickered at me," the User said, exasperated. "Then I saw why when I caught a glimpse of myself in the mirror behind him, my mouth wide open, eyebrows arched to the sky, looking like a train was bearing down on me."
"I'm just going to ask Jill," said the User. "She is easy to talk to."
The Master just shook his head.
Lesson to Learn: No Geek-Speak
If you'd like to receive a full copy of the book, Zen and the Art of IT Support, contact Jonathan Garber (Master of Disaster) at (954) 920-9604.