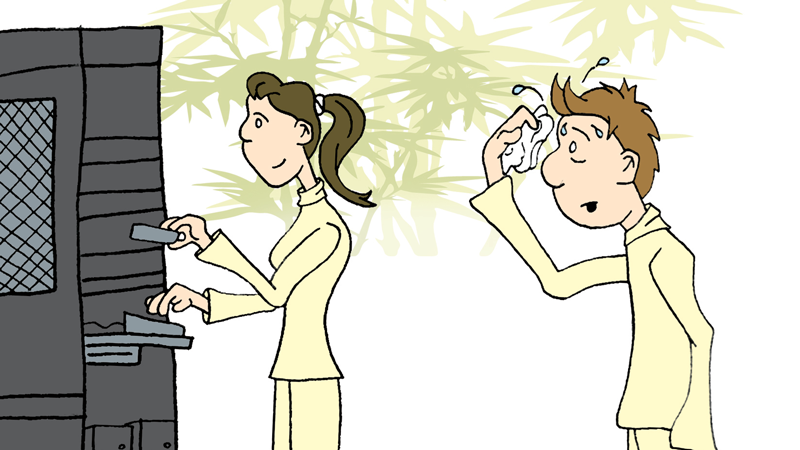 The Master assigned Jack and Jill to a project for the administrative temple to move a database from their legacy server to a new server. Jill started prepping to backup the legacy server, as the Master instructed, when Jack came through the door.
"Jill, what are you doing?" demanded Jack. "The Master wants us to get the administration's database moved so they can get back to work. Don't worry about backing up this old server because we will have the new one up in no time."
Jack proceeded to setup the new server, while Jill ignored Jack's plea and backed up the legacy server.
During the database migration from the legacy server to the new server, there was a power brownout which shut down all the servers. Jill started the new server while Jack tried to turn on the legacy server, but it wouldn't power on no matter what he tried. Jack was as pale as a sheet and sweating bullets.
Jill went to her bag and pulled out a disk drive labeled, Administrative Temple Legacy Server Backup. Jack dried his brow and breathed a sigh of relief.
Lesson to Learn: Always Mitigate Risk
If you'd like to receive a full copy of the book, Zen and the Art of IT Support, contact Jonathan Garber (Master of Disaster) at (954) 920-9604.