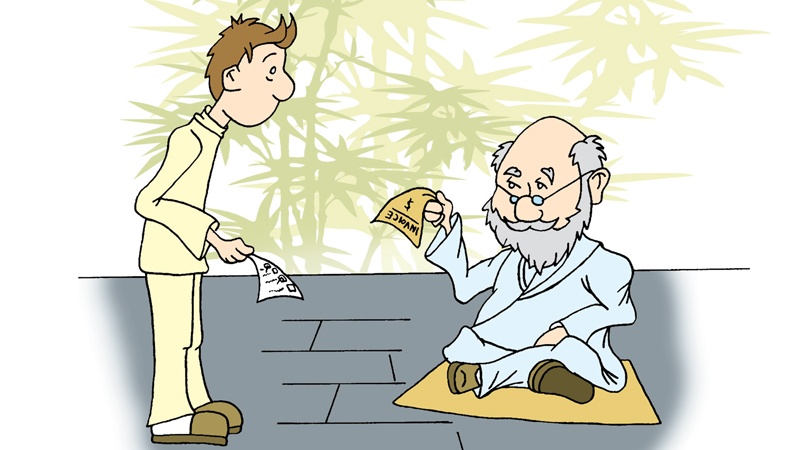 Jack was summoned to the Master's lair the next day. "Jack, please show me the blacksmith's checklist."
Jack handed the blank document to the Master. "Master, I know I didn't complete the checklist, but I finished all the fixes late yesterday. His network is running perfectly now!"
"Jack, preparation and research are the keys to success. This you must learn before you can achieve the Art of IT Support," directed the Master.
Jill knocked on the office door. The Master directed her to enter.
"Master, I just saw the blacksmith in the hallway. He asked me to show you this invoice for more than $10,000, with just a one line description that says, IT Support. He would like to know what it is for," stated Jill.
The Master glanced at the technician box on the invoice and saw it listed as Jack. The Master cleared his throat, looked over his glasses at him, as Jack slunk out the door.
Lesson to Learn: Document your Support
If you'd like to receive a full copy of the book, Zen and the Art of IT Support, contact Jonathan Garber (Master of Disaster) at (954) 920-9604.