What would you do if you learned that all of your data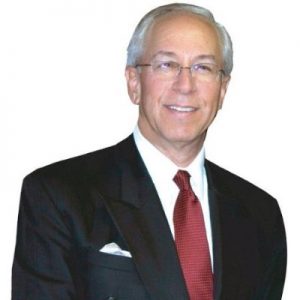 backup systems for your business weren't really working? That's exactly what happened to Charlie Flaxman of the Flaxman Law Group after he had a sick feeling that something wasn't right with his backup systems.
From overseeing daily operations to running his personal injury law firm, this attorney has lots of things to worry about. Backup shouldn't be one of them. So he turned to Connections for Business to look into his systems.
Connections for Business began with a test assessment of their entire network, combining a series of penetration and vulnerability tests with one goal in mind: to close the gaps in their IT environment and stabilize their data backup.
Challenge: No backup or stable IT environment
For most small businesses, it makes sense to get started with basic IT systems. Then, as business, operations and customer service requirements change, the organization can move to a more advanced infrastructure. But the common issue client's face is in recognizing when the original systems are not really working reliably and putting the business at risk. In Charlie's case, it was very serious.
What the assessment uncovered was scary: The first concern was his IT guy had him running three different tape backup systems but none of them were working properly. The second concern was unreliable hardware. The laptops they had been using were custom-built with fans, but they were always crashing and not backing up data properly; very little work was getting completed without the server and it was costing thousands of dollars in downtime as every hour ticked by.
"I was constantly worried about losing my data," says Charlie. "I had to hope nothing would go wrong. That's really not a great way to run your business."
Solution: ConnectCare
® IT SErvice

by Connections for Business
The move to virtual disaster recovery and data backup
The first step was putting together a strategy for backing up the Windows Servers, File Servers, Application Servers, SQL Servers, Oracle Servers and other database servers. Connections for Business immediately shifted Flaxman Law Group to a virtual server backup software and a full virtual disaster recovery solution as the tape libraries weren't cutting it anymore. Next, all of the attorneys and staff received new reliable laptops. Consequently, backups were regularly verified and tested as a regular part of business workflow. As a result, Charlie could now sleep better at night knowing his data was getting backed up safely.
Transition to outsourced IT department to move business forward
Making the transition from a small mom-and-pop IT shop to a full-service IT provider seemed daunting at the time, but Connections for Business helped it to go very smoothly for the Flaxman Law Group.
"I have become more successful than ever since having Connections for Business as my support team. I can focus on developing my business and not have to worry about IT," says Charlie.
Connections gives access through a customer portal, where clients can actually see every single ticket that has ever been opened, along with the history and the thread of the problems including current tickets with the quick response and plan of resolution.
"It's phenomenal. You email them and they respond within an hour or sometimes 10 minutes. Their support team is terrific and, as importantly, they do it with a positive attitude. You can feel the corporate culture is one of support and help."
Results
Decreased time spent managing backups
Automatic, continuous backup with disaster recovery strategy
Unlimited file sizes, file versions and storage
Access to files by remote workforce
Friendly, reliable outsourced IT department for managing the company's technology needs
Keeping your data protected is priority #1. Get a better idea of where the gaps are in your business by requesting our FREE CYBERSECURITY RISK ASSESSMENT today. We'd love to visit with you and assess your network. You can learn a bit about how we serve our clients and decide if you'd like to explore whether we'd be a good fit.