Managed Services Provider – South Florida
The Original IT Company™
Welcome to Connections for Business. We're a Managed Services Provider located in Hollywood, Florida. We've been in business since 1977 helping businesses grow by building, planning and operating their IT environments. While we primarily serve clients throughout Fort Lauderdale, Miami and West Palm Beach, we do support numerous clients across the US and abroad.
So what is IT?
Information Technology, also known as IT, is comprised of the people, the processes and the systems that your company employs to integrate technology with your business.
Why do you need a Managed Services Provider?
While you're an expert in how your business operates, you may not be an expert in IT. Connections for Business focuses on one thing—IT. From planning to building to operating your systems and networks, Connections for Business provides all of the functions of an IT department for your business.
We invite you to get to know us and learn more about how our process of IT can benefit your business. We'd love to visit with you and assess your network. You can learn a bit about how we serve our clients and explore whether we'd be a good fit.
Sincerely,
David Bennett
President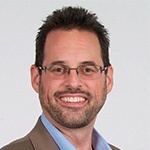 David Bennett
is a technology leader. With 30 years of experience, he has developed a highly skilled team that provides forward-thinking IT solutions for clients to advance their growth and solve their challenges. He also publishes a
blog
and frequently speaks for associations and events on the topics of Cybersecurity, Disaster Recovery, Cloud Solutions, and ROI investment in IT.