The Treatment Center, a healthcare organization speeds up growth with outsourced IT.
The Treatment Center is a fast-growing healthcare organization restoring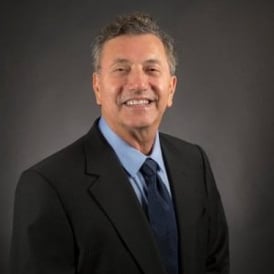 hope for many men, women and families who are recovering from addiction. Since its founding in 2008, the organization has grown into one of the top treatment centers in Florida.
Challenge: Enable healthcare startup to scale quickly and grow, while minimizing capital investment in IT
Like any new healthcare organization, building an IT environment to meet the rapidly changing demands of government, business, clinical, and patient requirements is no easy feat. As a startup, The Treatment Center needed an IT infrastructure that could grow with them. From supporting Electronic Medical Records (EMR) to enabling secure access and connectivity across devices, Connections for Business was up for the task.
"Our goal is to restore hope in every person who comes to us," says Bill Russell, CEO at The Treatment Center. "Connections for Business helps us do that by serving as our internal IT department, and allowing us to focus on our core mission of taking care of patients – not technology."
Solution: ConnectCare by Connections for Business
Connections for Business worked with management of The Treatment Center to develop a strategy to address the Center's needs by handling everything IT. To reach its goals, Connections started by building a complete cloud-based IT environment to get them up and running quickly with room for growth. This included all aspects of IT: networks, systems, security, compliance, backup and disaster recovery, business continuity, and anytime connectivity and support across the network of clinicians, administrators, vendors, and partners. Through their integrated and proactive service called ConnectCare®, Connections assisted The Treatment Center in accelerating growth while safeguarding electronic Protected Health Information (ePHI) and other sensitive data, like any major healthcare organization in the US.
As a result, The Treatment Center has grown from one location with a few staff members to over 500 employees across multiple locations, serving more men, women and families in their community.
Below are the types of solutions the Center has been leveraging from Connections, including: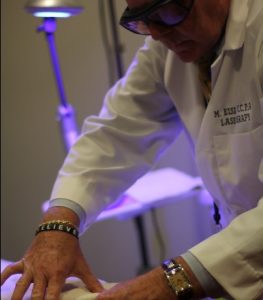 Connectivity: Building the entire IT infrastructure for a fully productive healthcare organization that can scale and grow with them.
Accessibility: Virtualization and mobility make it easier for medical personnel to securely access patient data, clinical systems and applications to improve productivity.
Security and Compliance: Building and maintaining an increasingly mobile and diverse environment to ensure security and compliance with standards such as the Health Insurance Portability and Accountability Act of 1996 (HIPPA), the Health Information Technology for Economic and Clinical Health Act (HITECH), the Payment Card Industry Data Security Standard (PCI DSS) and the "meaningful use" provisions of Medicare and Medicaid. At the same time, deterring cybercrime and addressing any system vulnerabilities to avoid risk.
Outsourced IT Department: Keeping pace with the Center's rapid growth, Connections offers ConnectCare, the complete IT department for managing the company's technology needs.
"It's a wise choice for us to outsource our IT," says Bill. "It's proven to be more efficient for us. One of the problems I see with an in-house department is you're very dependent on your individual staff, so you have a lot of vulnerability. If you outsource your IT to a business like Connections, they will have much more stability and resources. And you don't have to worry about the personnel issues, costs and concerns."
Results
Increased efficiency with a complete IT infrastructure aimed at improving productivity through fast, seamless access to clinical systems and information at anytime, anywhere.
Enabling collaborative, patient-centered care by helping medical providers connect and work together across practices, clinics, facilities, and other locations.
Optimizing delivery of care by enabling doctors, nurses and administrators to communicate more effectively and get more done in more effective ways.
About Connections for Business
Connections for Business was established in 1977 and is an IT Services Provider dedicated to providing transparent, efficient, reliable, and quality professional technology services to small and medium-sized businesses in South Florida. Connections for Business has assembled a team of highly skilled and experienced professionals who provide forward-thinking solutions and services for clients to advance their growth, while solving their most pressing business technology problems.
To learn more about the Connections for Business, contact us today.