Need an IT Services Company for Your Florida Construction Business?
IT Services for South Florida's Construction Industry
The construction industry uses numerous information technologies that other industries do not. From AutoCAD - still used to create the architectural plans - to the app 'Smart Construction' that lets users survey a job site with a drone or 3D scanner, there are many specialized software tools used by South Florida construction companies that need to be updated and maintained by IT service staff.
Most South Florida construction IT service departments deal with accounting, document management, payroll and traditional networking within an office environment. They may also bring the organization onto the cloud. Construction also deals with estimating, drafting, 3D modeling, project management, on-site and in-field networking and a constant need to scale services.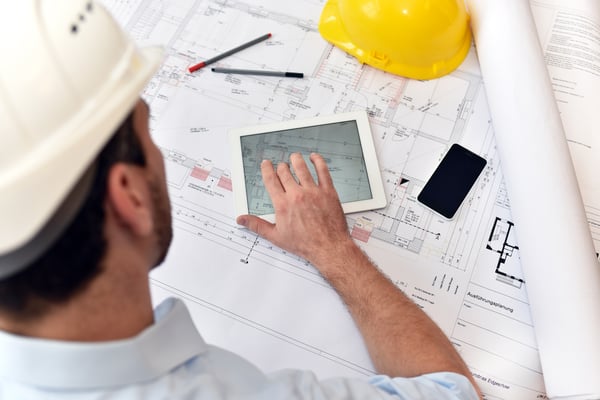 Current Technologies in IT for Construction
While new technologies crop up every day, currently three top the list in construction IT. Our IT services company addresses these needs for our clients. These include:
Cloud computing
Project management apps
Mobile device management
Cloud Computing
The construction industry in Florida and around the world utilizes cloud computing to provide its constant stream of contractors and subcontractors on an ever growing number of job sites. Constant access to project data allows construction foremen and workers to improve decision-making onsite. It also enables use of onsite 3D modeling programs, plus augmented and virtual reality.
Project Management Software
Project management applications enable construction contractors to plan, organize and manage resources to effect an on-time, on budget delivery of each project. Many of these integrate with weather apps and risk management applications that improve the construction crew's ability to meet deadlines.
Mobile Device Management
While most industries continue to make computers the main focus of their work machines, in construction, mobile devices prevail. These empower the construction crew to carry out work and communication onsite. Beyond emails, texts and voice calls, mobile devices provide the ability to show clients potential construction options on the property as a virtual reality design or within a partially constructed building using augmented reality. This proliferation of mobile devices creates special security issues that must be addressed.
Why Use Managed IT Services?
Many small construction businesses try to go it alone, handling IT themselves. You can improve your overall business operations in the following ways by leveraging a managed IT services company like Connections for Business in Miami, Hollywood / Fort Lauderdale, Boca Raton and West Palm Beach.
Simplify operations. You'll be able to focus solely on construction, thereby maximizing profitability.
Enhance security. The IT service secures and monitors your networks , protecting intellectual property like your bids.
Information access. Since construction is your business, you probably do not know how to transition your firm to the cloud, but IT services would. This provides your firm with constant access to your documents and apps, even while on the construction site.
Maximize your IT investment. Managed IT provides cost-competitive service and the latest technology.
High-tech knowledge. Contracting with a managed IT firm provides you access to professionally trained, specialized technical staff.
If you own a construction firm in South Florida, contact Connections for Business, an IT managed services company based in the Hollywood / Fort Lauderdale area that helps small- and medium-sized construction related businesses in Dade, Broward and Palm Beach County protect and monitor their computer networks. If you have 10 or more computers in your organization and need help planning, building and operating IT systems and networks for construction, contact us today for a complimentary consultation about the IT needs of your construction company.