Healthcare IT Support Services for South Florida's Medical Industry
Hospitals, medical centers, clinics, nursing agencies, treatment facilities and the South Florida healthcare industry in general is buzzing with expansions, renovations, consolidations and mergers, causing a surge in demand for Healthcare IT services. The booming economy and tremendous growth in the demand for ongoing routine medical care and support by baby boomers and retirees only fuels this need.
South Florida's medical industry needs IT experts to help them remain at the forefront of technology. To help handle this growth, Connections for Business provides comprehensive IT managed services to support the multi billion dollar South Florida healthcare industry. We have been in the business for over 40 years, and we have vast experience performing IT managed services to healthcare sector.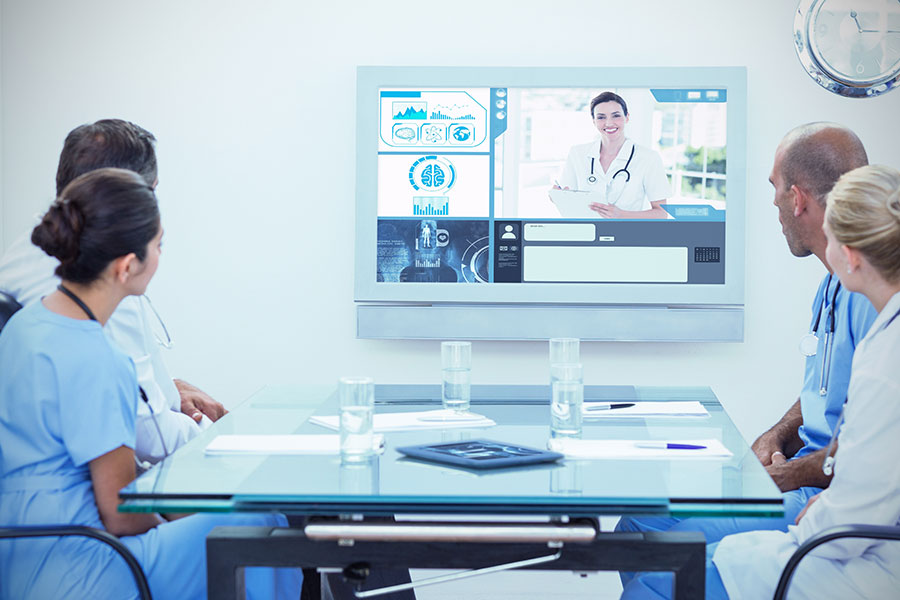 When the CEO of the Treatment Center in West Palm Beach needed an IT team to outsource his technology management to, he chose Connections for Business....
"They allowed us to focus on our core mission of taking care of patients – not technology."
For four decades, we have been committed to helping South Florida businesses in planning, building, and operating their IT environment. We have a wide variety of clients that include primary care offices, mid sized healthcare facilities, veterinary clinics, dentists, hospitals and more.
Full Range of IT Support Services
We provide our clients with a full range of managed IT services we call 'ConnectCare®'; ConnectCare® IT Service is our integrated and proactive approach to managing your healthcare company's IT needs. Whether you want online troubleshooting, need to add a workstation for a new medical records administrator or ensure your systems are HIPAA compliant, you can rest easy knowing Connections for Business can provide you with healthcare facilities system integration, migration, and IT program management.

Based in Hollywood, Florida and serving all of Dade, Broward and Palm Beach County, our dedicated, highly trained and experienced IT professionals will ensure your technology has 24/7 support and is seamlessly running as expected. You may be knowledgeable in your specialized healthcare business niche, but like selecting the best surgeon for a particular type of procedure, when it comes to information technology, it's better to leave it to the experts who have a track record for getting the job done properly.
Our professional technology support team will assess your information technology policies and manual, review your infrastructure, and improve your overall tech performance and ROI. Given that we are a leading managed IT service provider, we can help you to mitigate IT-related risks as well. IT risks should be the least of your worries when you outsource your tech services.
Once you decide to outsource IT services to us, we work with you and your team in a detailed
onboarding process
, allowing your staff optimal time to attend to core functions. You are guaranteed of a
24/7 support
to help you when you require any assistance understanding the healthcare information. There are many reasons why you need to choose our services. If you are wondering about the kind of service you get from Connections for Business, here are a few of them:
24/7 support from Miami to West Palm Beach, Florida
Secure data center storage, hosting and backup
IT infrastructure services
Migrating data backups to the cloud
Deploying new workstations
Onsite troubleshooting
Moving IT equipment
So whether you are an office manager or healthcare corporation CFO, take advantage of the comprehensive services we offer and ensure that your facility continues to run smoothly. From security considerations and HIPAA compliance to firewalls and help desk, we can assist you in implementing and maintaining your IT solutions.
Take the the next step to ensure that your information technology department is running effectively and at peak efficiency, contact our experienced IT service professionals for a complimentary evaluation today!